How to Measure the Correct Hurley Size
How to Measure the Correct Hurley Size
18 May
How to Measure the Correct Hurley Size
How to Measure the Correct Hurley Size
How to Measure the Correct Hurley Size
This is a question that comes up often, "How do I measure my son or daughter for the correct size Hurley?"

This is usually followed by the question "is it up to their hip?". And the answer is no. This was the way a long time ago when there was a lot more ground hurling involved. The modern way is to get the ball to your hand as quick as possible and having a shorter lighter hurley is the way to go. Here is the breakdown of how to measure the correct hurley size.
The player stands nice and relaxed with their hands down by their sides.
The distance from the ground to their wrist is the correct length.
The player should be able to hold the hurley at the top and the hurley should be just touching the ground.
If it is not possible to perform this test e.g. you are buying a present for someone a good rule of thumb is half their height.
If a player is between sizes it is still better to have the hurley too small rather than too big. There is a little more information and photos on the Hurley Size facebook page
If your club or school would like a poster of the image above please contact us and we can supply it.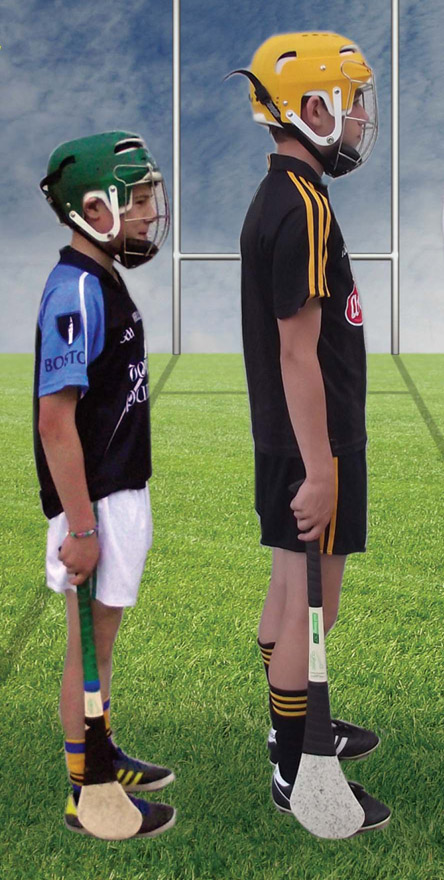 Original
view all
34